Management Team
Mir Waqas Ellahi
Chairman & Chief Executive Officer
Ex-banker with 30 years of Treasury & Risk Management experience worked in Far East, Eastern Europe & Middle East in organizations like Bank of America, Indosuez, Chase Manhattan & ABN AMRO. Held various senior management positions in the banks and ended the banking career with last assignment as Senior Vice President at ABN AMRO Bank, Dubai.
Involved in Insurance industry since 2002 and currently spearheading an insurance brokerage firm in United Arab Emirates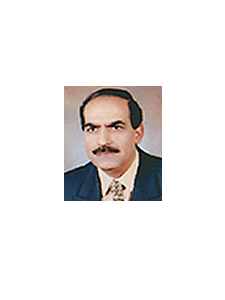 Samir Mohammed El Kassem
General Manager - Abu Dhabi
Mr. Samir Mohammed El Kassem has more than 35 years in the Insurance industry. He began his career with Arab Commercial Enterprises in Abu Dhabi, and in 1983, he established Emirates Insurance Co. Branch in Al Ain. He was responsible for all the operations for the next 23 years. In 2006, he was transferred to EIC Head Office to take control of the Motor Business in the UAE as Senior Director. Before join JdV in January 2012, he was the Deputy Chief Marketing officer of EIC. He is also an associate of the Chartered Insurance Institute, ACII.